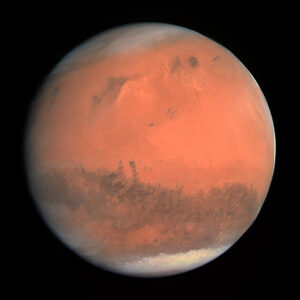 Hosted by DJ duMars
Guy Lombardo and His Royal Canadians "Get Out Those Old Records" from The Very Best of Guy Lombardo & His Royal Canadians
Bing Cosby and Dixie Lee "The Way You Look Tonight" from Academy Award Winners & Nominees 1934 – 1060
Cab Calloway and His Orchestra "I've Got the World on a String (Remastered)" from The Best of Cab Calloway and His Orchestra, Vol. 1 (All Tracks Remastered 2014)
Doris Day & Buddy Clark "Love Somebody" from The Very Best of Doris Day
Ella Fitzgerald & The Ink Spots "Into Each Life Some Rain Must Fall" from The Complete Decca Singles, Vol. 3: 1942-1949
Johnny Crawford "Mr. Blue" from A Young Man's Fancy [REQUEST]

Joséphine Baker "J'ai deux amours" from J'ai deux amours
Sam Browne "I Get Along Without You Very Well" from Body And Soul
Chet Baker "I Get Along Without You Very Well" from The Best of Chet Baker Sings
Tommy Dorsey and His Orchestra "'Deed I Do (feat. Edythe Wright)" from You Leave Me Breathless (The Bluebird Recordings In Chronological Order, Vol. 14 – 1938)
The Four Aces "Mr. Sandman" from Just Four Aces – EP
The Boswell Sisters "Concentratin' On You" from The Boswell Sisters Swing!
Sarah Vaughan "That Old Black Magic" from The Magic Of Sarah Vaughan
Rosemary Clooney "In the Cool, Cool, Cool of the Evening" from The Essential Rosemary Clooney
Artie Shaw "Deep Purple" from Artie Shaw – Stardust
Billie Holiday "I Wished On the Moon" from Fine & Mellow: The Best of Billie Holiday
Billie Holiday "Good Morning, Heartache" from The Complete Billie Holiday On Verve 1945 – 1959
Helen Forrest & Artie Shaw and His Orchestra "They Say" from Dancing With Ballroom Stars
Bing Crosby "Blue Skies (feat. Les Paul)" from Bing Sings the Irving Berlin Songbook
Gene Austin, Nathaniel Shilkret & His Victor Orchestra, Nathaniel Shilkret & Robert MacGimsey "My Blue Heaven" from The Naughty 1920s: Red Hot & Risque Songs of the Jazz Age, Vol. 2 (Remastered) [REQUEST]

Frank Sinatra "My Blue Heaven" from Sinatra's Swingin' Session!!! And More [REQUEST]

Dean Martin "Ain't That a Kick In the Head" from Dino: The Essential Dean Martin
Gene Krupa and His Orchestra "My Ideal" from My Ideal
Harriet Nelson "But not for me" from 100 Classic 1940s Memories
Bob Willis and His Texas Playboys "Beneath Hawaiian Palms" from Vintage Hawaiian Music
Charles Trenet "La Mer" from La Mer
Dinah Shore "Little White Lies" from 16 Most Requested Songs – Encore!
Eileen Barton "Night and Day (1954)" from Radio Days (1936-1958), Vol. 3
Édith Piaf "La vie en rose" from 20th Century Masters: The Best of Edith Piaf
Ozzie Nelson and His Orchestra "Breathless (feat. Ozzie Nelson & Harriet Hilliard)" from The Uncollected Ozzie Nelson and His Orchestra 1940-42
Sammy Kaye and His Orchestra & Betty Barklay "On The Sunny Side Of The Street" from 100 Classic 1940s Memories
Roy Brown "Cadillac Baby" from Good Rockin' Tonight