October 29, 2022 Playlist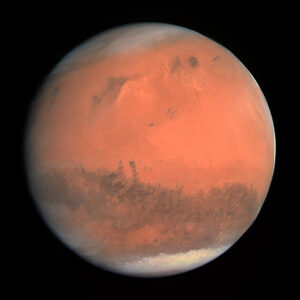 Hosted by DJ du Mars!
Listen to 'Red Planet' with DJ du Mars
Sundays 12-2 p.m. on WSUM!
Guy Lombardo & His Royal Canadians "Get out Those Old Records" from The Very Best of Guy Lombardo & His Royal Canadians
Tommy Dorsey and His Orchestra "'Deed I Do (feat. Edythe Wright)" from You Leave Me Breathless (The Bluebird Recordings In Chronological Order, Vol. 14 – 1938)
Lucienne Boyer "Parlez-moi d'amour" from 7 merveilles de la musique : Lucienne Boyer
Annette Hanshaw "I've Got a Feeling I'm Falling" from Annette Hanshaw, Vol. 6: 1929
Henry James and His Orchestra & Helen Forrest "I've Heard That Song Before" from Best of the Big Bands
Bing Crosby "Puttin' On the Ritz" from Bing Sings the Irving Berlin Songbook
Billie Holiday "Ain't Nobody's Business If I Do" from Billie Holiday's Greatest Hits
Artie Shaw and His Orchestra "Begin the Beguine" from Artie Shaw – Stardust
Bix Biederbecke "I'm Coming Virginia" from Bix Biederbecke, Vol. 1 – Singin' The Blues
Etta James "A Sunday Kind of Love" from At Last!
Dinah Washington "My Ideal" from The Complete Dinah Washington On Mercury, Vol. 4 (1954-1956)
Adelaide Hall "Doin' What I Please" from Echoes
Bessie Smith "Need A Little Sugar In My Bowl" from The Essential Bessie Smith
The Ink Spots "I'm Making Believe (feat. Ella Fitzgerald)" from 20th Century Masters – The Millennium Collection: The Best of The Ink Spots
Joseph Wolf and His Orchestra "Das Licht geht aus (Turn Out the Lights)" from Hit Parade of German Orchestras of the 1920's and 30's
Gus Arnheim & His Orchestra "A Peach of a Pair (feat. Russ Columbo)" from Big Band 1920's Essentials
Lena Horne & Lou Bring "Stormy Weather (From "Stormy Weather")" from The Essential Lena Horne: The RCA Years
Frankie Trumbauer and His Orchestra & Jack Teagarden "Long About Midnight" from Long About Midnight – Single
The Three Suns "Moritat (Mac the Knife)" from Magic Carpet Ride
The Count Basie Orchestra "Bugle Call Rag (feat. Lester Young)" from The Savory Collection, Vol. 2 – Jumpin' at the Woodside: The Count Basie Orchestra (feat. Lester Young)
Sam Cooke "A Change Is Gonna Come" from A Change Is Gonna Come – EP
Lys Gauty "Le chaland qui passe (feat. Jean Jacquin et son orchestre)" from J'aime tes grands yeux (Mono version)
Frank Sinatra "Night and Day" from The Best of the Capitol Years
Eydie Gorme & Los Panchos "Nosotros" from Le gran Collecion del 60 Anniversario CBS: Eydie Gorme y Los Panchos
Swing & Sway "Harbor Lights" from Best of the Big Bands: Sammy Kaye
Louis Armstrong & Duke Ellington "Don't Get Around Much Anymore (1990 Remastered Version)" from The Great Summit: Complete Sessions (Deluxe Edition)
Rosemary Clooney "You Started Something" from The Essential Rosemary Clooney
Danny Kaye & Jane Wyman "No Two People" from The Hits Collection
Sam Browne "I Get Along Without You Very Well" from My Kind of Music
Ruth Etting "Shine On, Harvest Moon" from Presenting Ruth Etting
The Boswell Sisters "Between the Devil and the Deep Blue Sea" from The Boswell Sisters Collection Vol. 1 – 1931-1932
Fats Waller "How Can You Face Me" from The Essential
Teddy Wilson "Ain't Misbehavin'" from The Impeccable Mr. Wilson
Peggy Lee "My Heart Belongs to Daddy" from 10 Essentials of Peggy Lee (Mono Version)
Peggy Lee "I Got It Bad (And That Ain't Good)" from The Complete Recordings 1941-1947
Dinah Shore "Little White Lies" from 16 Most Requested Songs – Encore!
The Mills Brothers "Lazy River" from 20th Century Masters – The Millennium Collection: The Best of the Mills Brothers
Artie Shaw "Moonglow" from Artie Shaw 1940-41