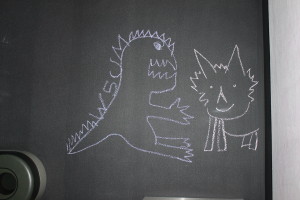 Wayne Newton "L-O-V-E" from The Very Thought Of You: A Romantic Crooners Collection
The Chordettes "Mr. Sandman" from Mr. Sandman
The Fontane Sisters "Hearts Of Stone" from Moments To Remember: Golden Hits Of the 50s and 60s
Ella Fitzgerald "Deedle-Dee-Dum" from The Early Years
Ella Fitzgerald & Chick Webb "The Dipsy Doodle" from The Early Years
Rosemary Clooney "Too Marvelous For Words" from The Classic Rosemary Clooney
Percy Faith and His Orchestra "Anema e Core" from Bon Voyage!
Nat King Cole "A Blossom Fell" from The Greatest of Nat King Cole
Doris Day "If I Give My Heart To You" from Whatever Will Be, Will Be
Dinah Washington "With A Song In My Heart" from September In The Rain
Jimmy Durante "Try A Little Tenderness" from As Time Goes By: The Best of Jimmy Durante
Glenn Yarbrough "Baby, The Rain Must Fall" from Pop Memories Of the '60s [REQUEST]
Johnny Cash "A Boy Named Sue" from Pop Memories of the '60s
Patsy Cline "San Antonio Rose" from The Essential Collection: Patsy Cline
The Mills Brothers "Idaho" from The Mellow Years
Louis Armstrong "A Kiss To Build A Dream On" from Uptown Lounge
Bing Crosby "Stardust" from Top Hits of the 1930s [REQUEST]
Tommy Dorsey & his Orchestra "They Didn't Believe Me" from The Best of Tommy Dorsey
Tony Martin "When Did You Leave Heaven?" from Those Wonderful Thirties: The Stars of Hollywood's Golden Era
Ted Weems "Walking My Baby Back Home" from The Best Loved Bands of All Time
Fats Waller "Sweet Heartache" from One Never Knows, Do One?
Vera Lynn "I Don't Want To Set the World On Fire" from Sincerely Yours
Cliff Edwards "K-K-K-Katy/When You Wore A Tulip" from Cliff Edwards Sings Again
Vic Damone "Out Of Nowhere" from That Towering Feeling! [REQUEST]
Johnny Hartman "The Very Thought Of You" from The Johnny Hartman Collection (1947-1972)
Frank Sinatra "Willow Weep For Me" from Sinatra Sings For Only the Lonely
Peggy Lee "Is That All There Is?" from Is That All There Is?
Dean Martin "Cuddle Up A Little Closer" from Sleep Warm
Dorothy Lamour w/ Cy Fever & His Orchestra "Thanks For the Memory" from The Early Years: Great Stars Of the '30s and '40s
Ginny Simms & Harry Babbitt w/ Kay Kyser & His Orchestra "Two Sleepy Years" from Best of the Big Bands: Kay Kyser
Judy Garland "The Trolley Song" from The Very Best of Judy Garland